Concealed Door Frames
1st Mar 2019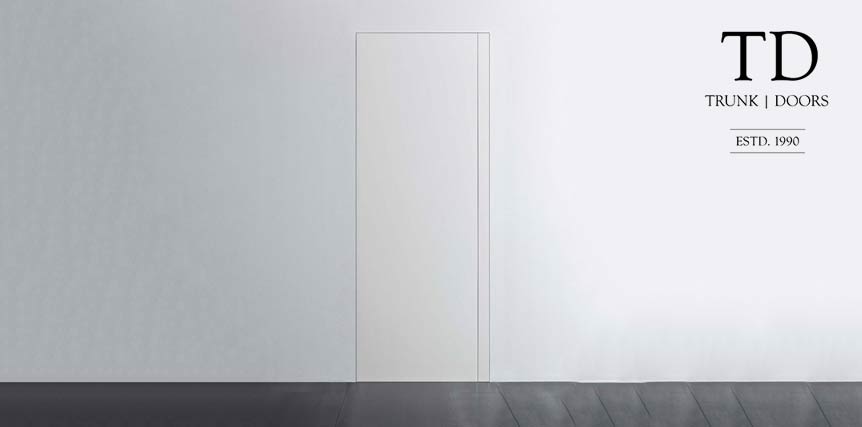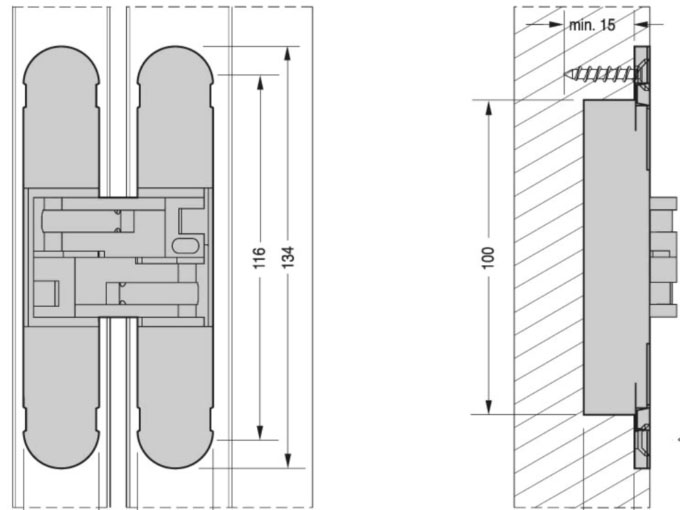 At Trunks we supply Invisible frames as a frame option for any of our internal doors. The invisible frames are a great combination with our Flush Door from both our fire and non-fire rated ranges and the popularity is increasing as designers strive a contemporary look with simple yet brilliantly effective shadow lines. A seamless continuity of wall and door is achieved easily with the invisible door frame, as the unique frameless door jamb system allows the plaster to be applied right to the edge of the area were the door frame meets the door, thus meaning there is no frame visible and no need for an architrave.
The Trunk Doors invisible frames are made from tulip hardwood and can be supplied with concealed hinges, we offer the Simonworks, Tectus concealed hinge, which boasts recognition as a dominant hardware manufacturer within the door industry. This hardware choice allows us to offer customers both FD30 and FD60 capability.
The frame-less hinged door frame is designed to be simple and easy to install. If we are given the structural opening dimensions during the ordering process, the frames can then be supplied cut and built to size, all that's left to do is fit the frame into the wall opening. We also offer a pre-hanging service for hanging your door of choice within the invisible frame. View Trunk Doors full range of made to measure doors to suit your invisible frame look.