Handcrafted Fire Doors
Fire Rated Door Finishes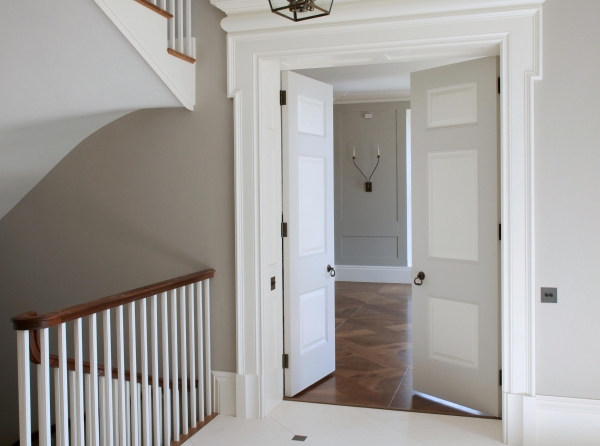 Our doors fire or not are suitable for laminating and veneering. The fine, hard surface minimizes preparation time and eliminate the problems like grin-through and ripple effect, found with other types of doors. Up to 2mm thickness can be applied for decorative or structural veneering using the appropriate glue lines.
Painting Fire Doors
The doors are suitable for direct applications of paint finishes. Although fabricators should satisfy themselves that the surface of the door supplied is compatible with the paint system used and the application method employed.
Intumescent Strips
Fire rated doors require the use of intumescent strips, whether its fitted into the door leaf or frame. We recommend if installation of the intumescent strips to be grooved within the frame rather than the lead, which will aid with the leaf installation. These strips can be painted over, howevere no more than five coats can be applied. Concealed Intumescent strips cannot be used.