Finishing made to measure doors
Caring for Painted doors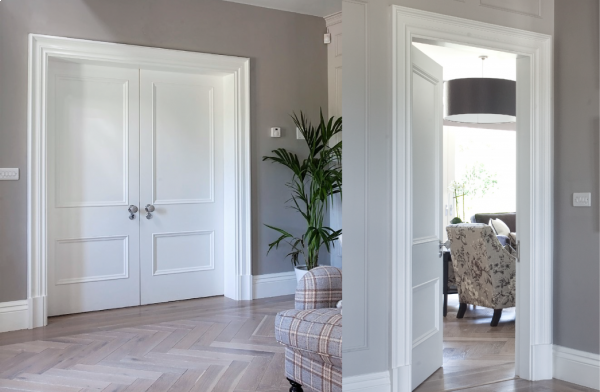 Proper cleaning and maintenance of your door is important to keep it looking fresh and blemish free. Surprisingly, dusting is simply an easy, but straightforward way to keep your painted doors clean. Regular dusting will ensure not dust and dirt can settle for too long, making it hard to clean in the long run.
If you find a stain or a soiled area best to use washing up liquid or soap, make sure it is gentle on skin, and contains no harm chemicals. Using a damp cloth clean the painted surface, once clean rinse with lukewarm water and dry properly.
If you find a little paint chip, or paint wearing away from general wear and tear you should consider repainting the spot. Be sure when you are painting any furniture to keep some paint on hold in case of little retouches.