Finishing made to measure doors
Choosing colours for custom doors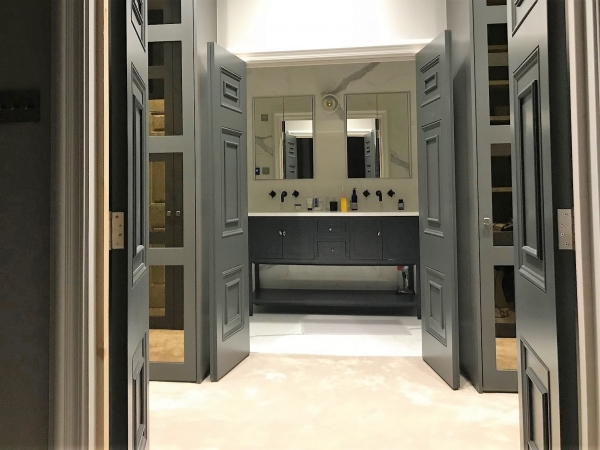 At Trunk doors we supply primed doors that are ready for the custom to apply paint, so in this guide we provide some tips and tricks for choosing a colour for interior doors and trim.
Choosing paint can be dependant on what look and style you trying to achieve for your home. For a classic feel white is a popular choice due to its crisp, fresh appearance. Using the colour white give a timeless look and helps to accentuate archways and moldings.
For a subtle feel paint the trim, use a colour that is either one shade lighter, or darker than your walls. This in fact is a neat little trick to help the space appear to be larger.
For a statement archway of frame, add a bold, brash colour to contrast the room. This makes the trim and door stand out, it becomes a central feature within your room. This works well for bespoke and made to measure doors as they are often a feature of a home.