Choosing Doors
Bespoke pocket doors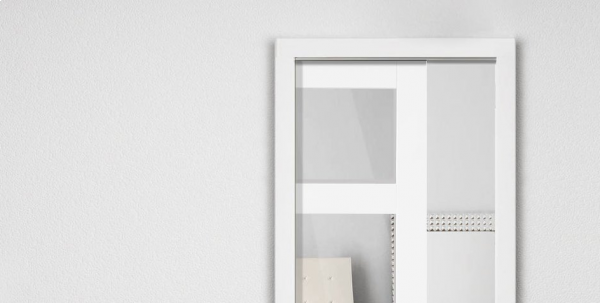 Pocket doors are a great for open plan spaces, and to save space in small rooms. Pocket doors can add a wow factor to any home, with their smooth gliding motion into the wall cavity.
When buying internal doors, swinging doors are often the sought after option, but they require a lot of area to swing open, with no obstructions in their way. Pocket doors operate on a top-hung track, this leaves a clear path for the floor.
It is important to prepare and plan for the installation of pocket doors for a smooth operation. Installing a bespoke pocket door in an existing home can be more complicated than a new build. When planning you need to consider the space, is there any obstructions like switches, sockets or windows.
If you would like to have a look at some of the pocket doors we offer, or enquire further we will be sure to give you the best advice.