Made to Measure Doors
A look around our factory
19th Aug 2019
We thought you'd like to have a quick look around part of the factory to see where our internal made to measure doors are made!
The first image is taken from the steps of the canteen looking to the west end workshop, this is where the door moulds are cut but also where the goods are packaged and ready for dispatch.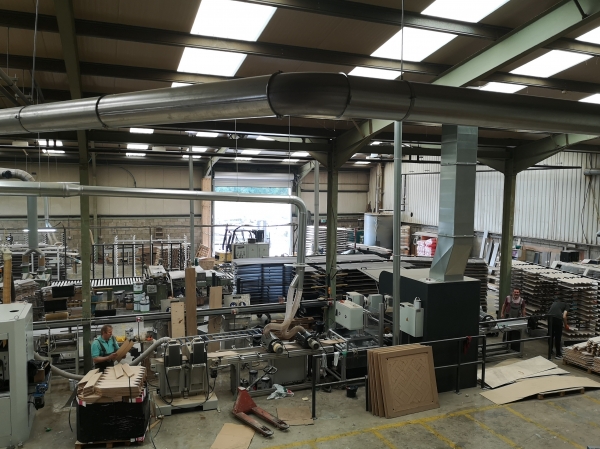 Going through to the main factory, the south east building, doors are held on racks ready for the spray room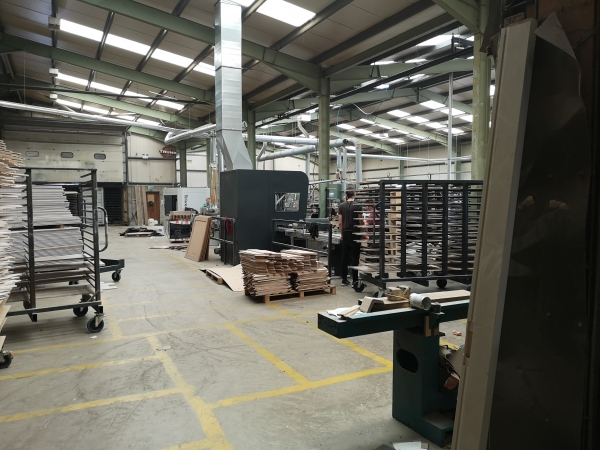 Lots of production lines where our flooring is also made, have a look at trunkfloor.com, our sister organisation!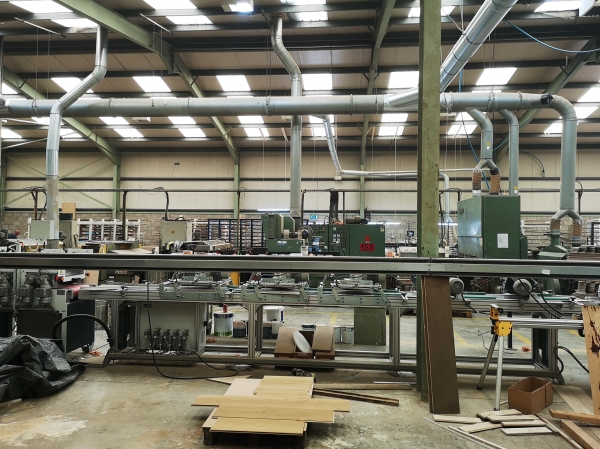 A panorama of the east workshop, quite impressive! This shot was taken from the paint room, where all the doors are primed in antique pine.